"We have every training aid available to us"

Emsley Lodge:
Emsley Lodge is a 25-hectare property located on Dickins Road Freshwater Creek only 15 minutes from Geelong Racecourse and 10 minutes from Thirteenth Beach. Facilities include:
*Large open boxes
*Numerous day paddocks with shelter sheds
*All-weather track with left & right uphill gallops
*Fully railed straight uphill trial track & latest Simtrack barriers
* High-speed treadmill & horse walker
* Eight-horse rear-loading horse truck
*Swimming facilities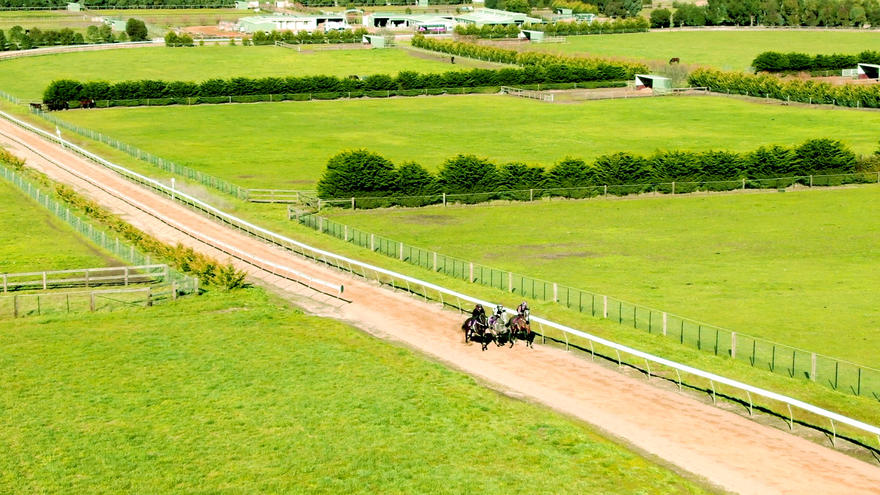 The advantage of our carefully planned training facilities is that the horses have the opportunity to relax and unwind at Emsley Lodge after a race where they rejuvenate whilst still in work. As a result, we find the horses recover quicker and often do not need long spells meaning more race starts each year.

Geelong Racecourse Stables:
Access to the Geelong racecourse.
Facilities include:
*1700m sand track
*Access to the course proper for gallops
*Sand fibre all-weather track
*Swimming pool
*Jump-outs and trials on a regular basis
13th Beach Facilities:
2.5 kms of unlimitted beach access for slow work, gallops and swimming.
Stable visits are always welcome but please call us for an appointment.